Master Closet Solutions in Louisiana
If you are looking for a company that produces top-quality custom closets in New Orleans, Ruffino Custom Closets can make your master closet dreams come true. We have been providing designer custom closets to New Orleans, Baton Rouge, Covington, Hammond, Mandeville, and all of south Louisiana for years, and can build you the closet storage solution you need. Organized closets are among the top ten things people look for when purchasing a new home.
Whether you plan on staying in your home for one year or for 50 years, a master closet from Ruffino Custom Closets New Orleans adds value and personalized style to your home and life. We can build whatever you need into your master closet; adjustable shoe shelves, tie racks, glass door, and drawer fronts, hooks, mirrors, custom lighting, hanging rods, jewelry drawers, gun racks, and the list goes on.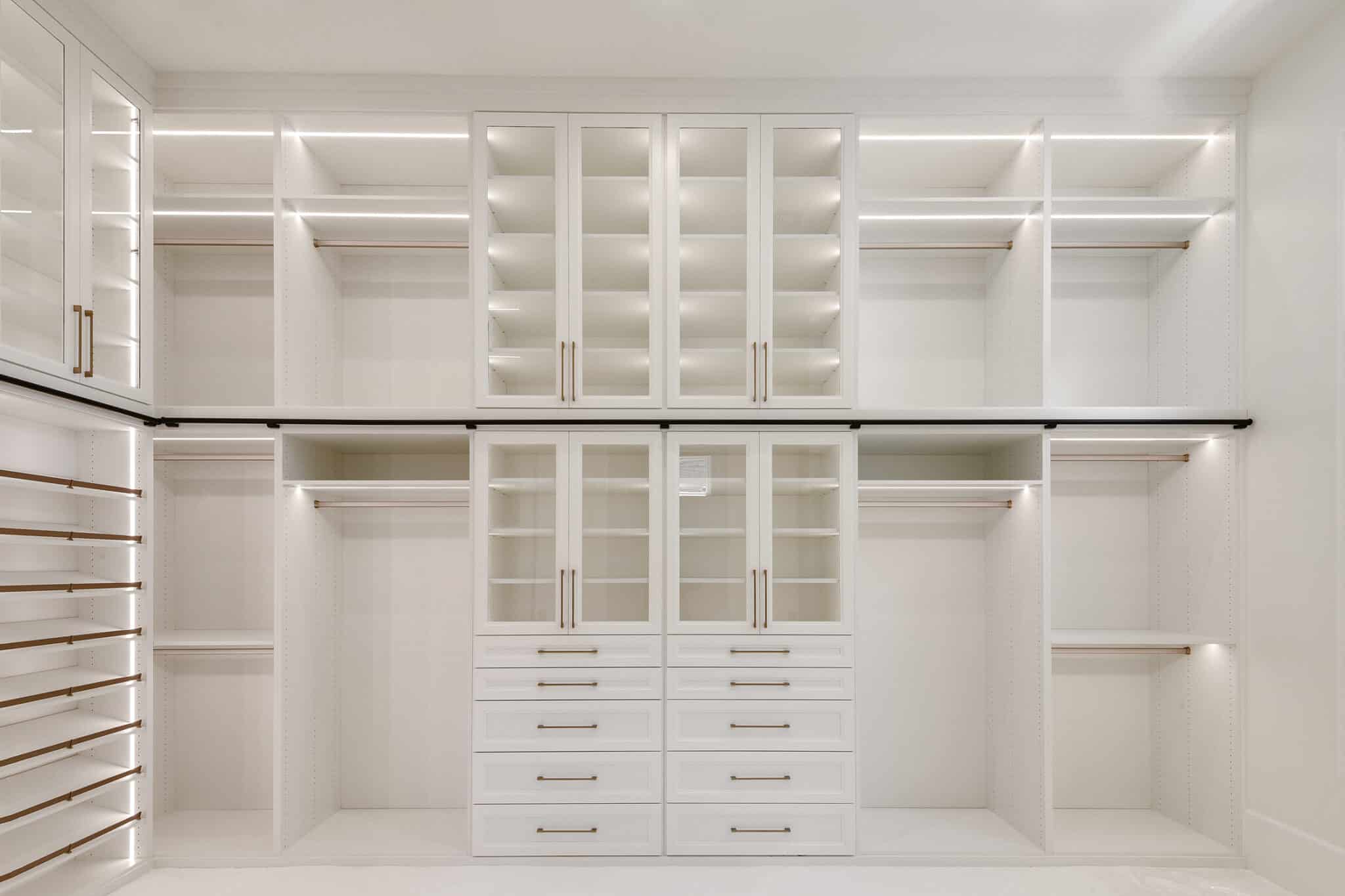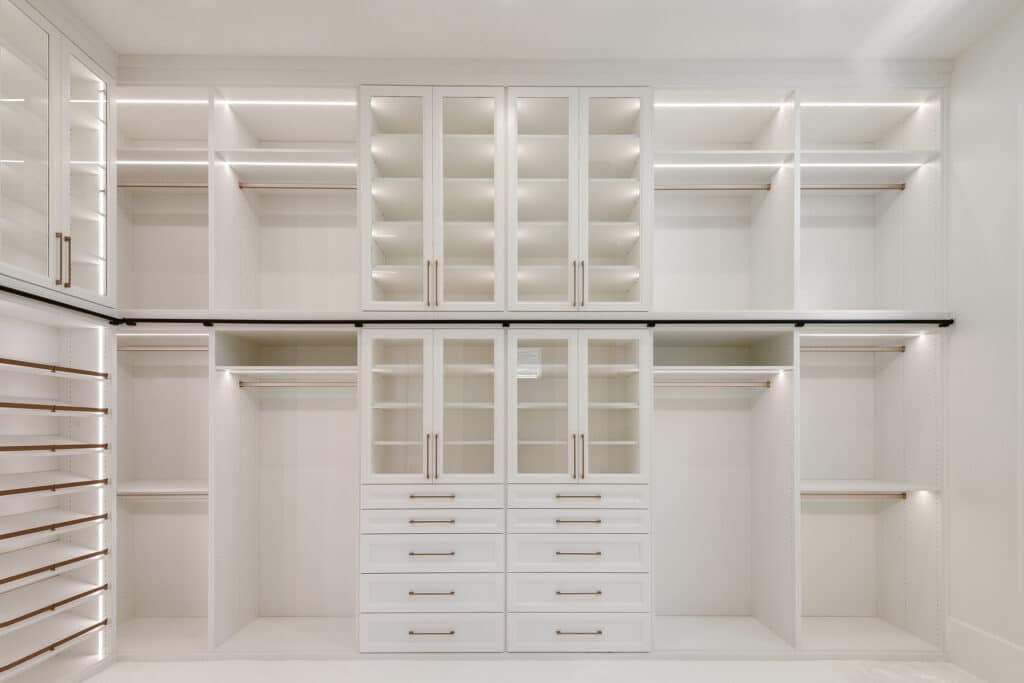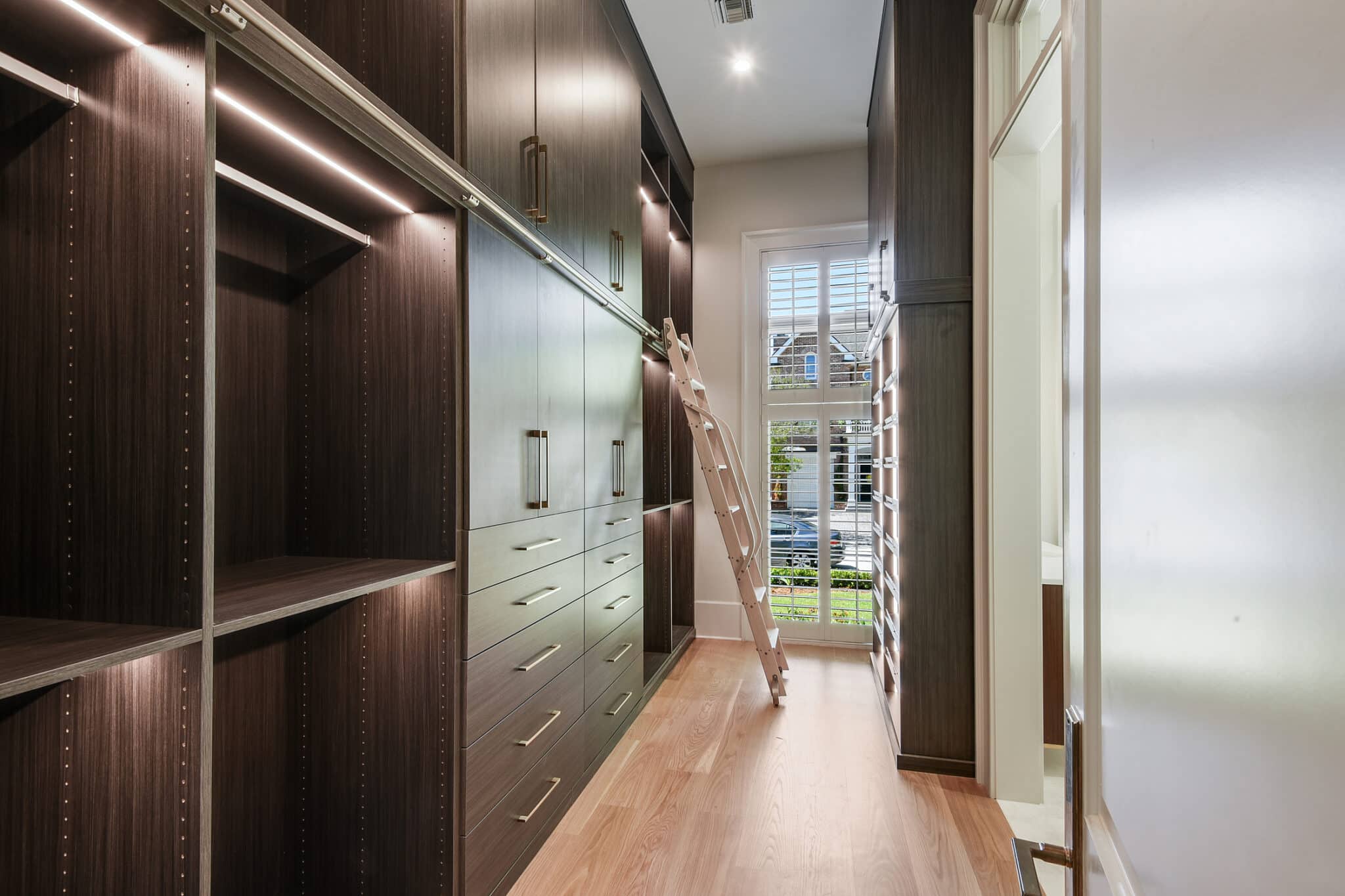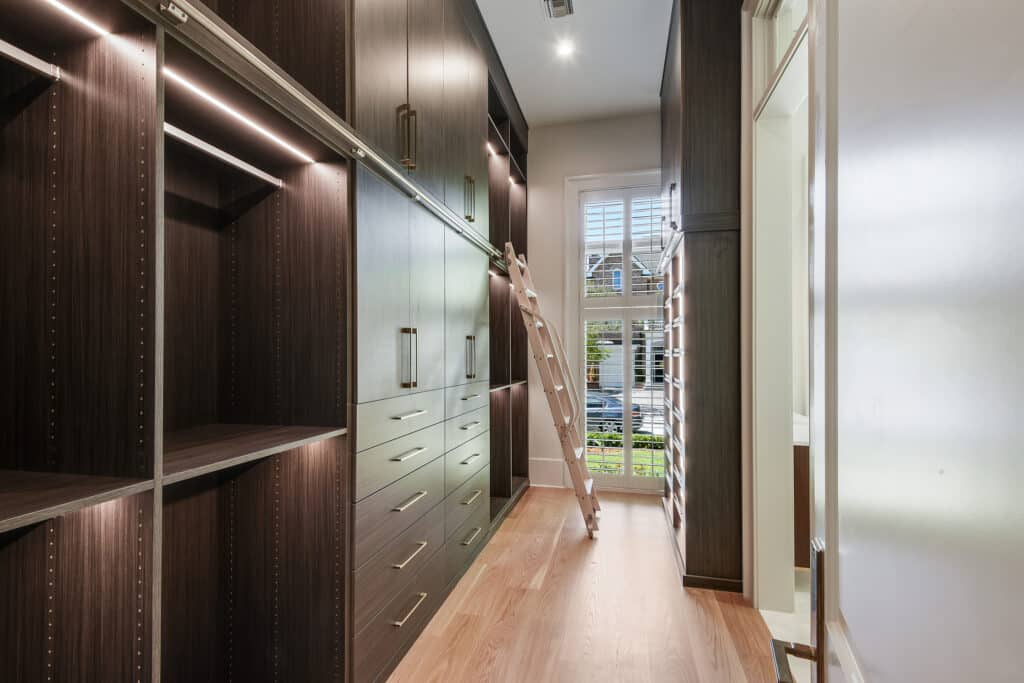 Whether you are a new home buyer and desire custom-built closets for your new home, or you simply need to revamp an existing master closet storage space with a new, better solution, Ruffino Custom Closets offers free estimates on the building of custom master closets, with no obligation on your part. Our catalog of closet accessories offers you multiple methods for keeping your personal items organized and readily accessible any time you need them. Eliminate confusion and save time by arranging your closet choices in such a manner that putting items together is easy and enjoyable.
Organize your items like never before with one of our designer closets, tailor-made for your specific taste, style and storage needs. Custom-built closets provide you with more space, help eliminate the stress of searching for what you need, improve the room's aesthetic, and actually add value to your home. Ruffino Custom Closets will design a storage solution for your master closet that brings everything together, minimizes the time you'll spend getting ready in the morning or for an evening out, and makes the most of your available space. Who could ask for anything more?
Stop by our showroom today to see custom closets in New Orleans. Just bring your specific room dimensions and all your design ideas. Schedule a no-obligation appointment to discuss your New Orleans custom closet by phone at our Northshore location (985) 809-7623, Southshore location (504) 252-9844, or take advantage of our convenient online order form. We look forward to meeting you and making all your master closet dreams come true!
REQUEST A FREE CONSULTATION
Our highly-personalized service is what separates us from everyone else. We offer free estimates and will even invite you to our manufacturing facility to give you a hands-on look at what materials and processes we'll be using to craft your custom-built master closet. Whether you already have a design in mind or want to collaborate with our highly-skilled craftsmen, our free consultations are a 5-star customer service experience you won't find anywhere else. Fill out this form or call us to get started.