Custom Closets in Baton Rouge
Creating a custom closet in Baton Rouge might sound like an overly complex home project, but it's easier when you have a good designer in your corner. Those of you in the Baton Rouge, LA area are perhaps looking to upgrade your closet after using a traditional one for years. If you're tired of not finding enough space to store things, it's time to customize your closet to your own liking.
Ruffino Closets is your best source in the Baton Rouge region. We've been building customized closets for homeowners in this part of Louisiana for years, adding considerable value to homes in the process.
If you've hesitated to build a custom closet in Baton Rouge because of budget, you'll want to consider how much value it brings to your home, especially if wanting to sell soon.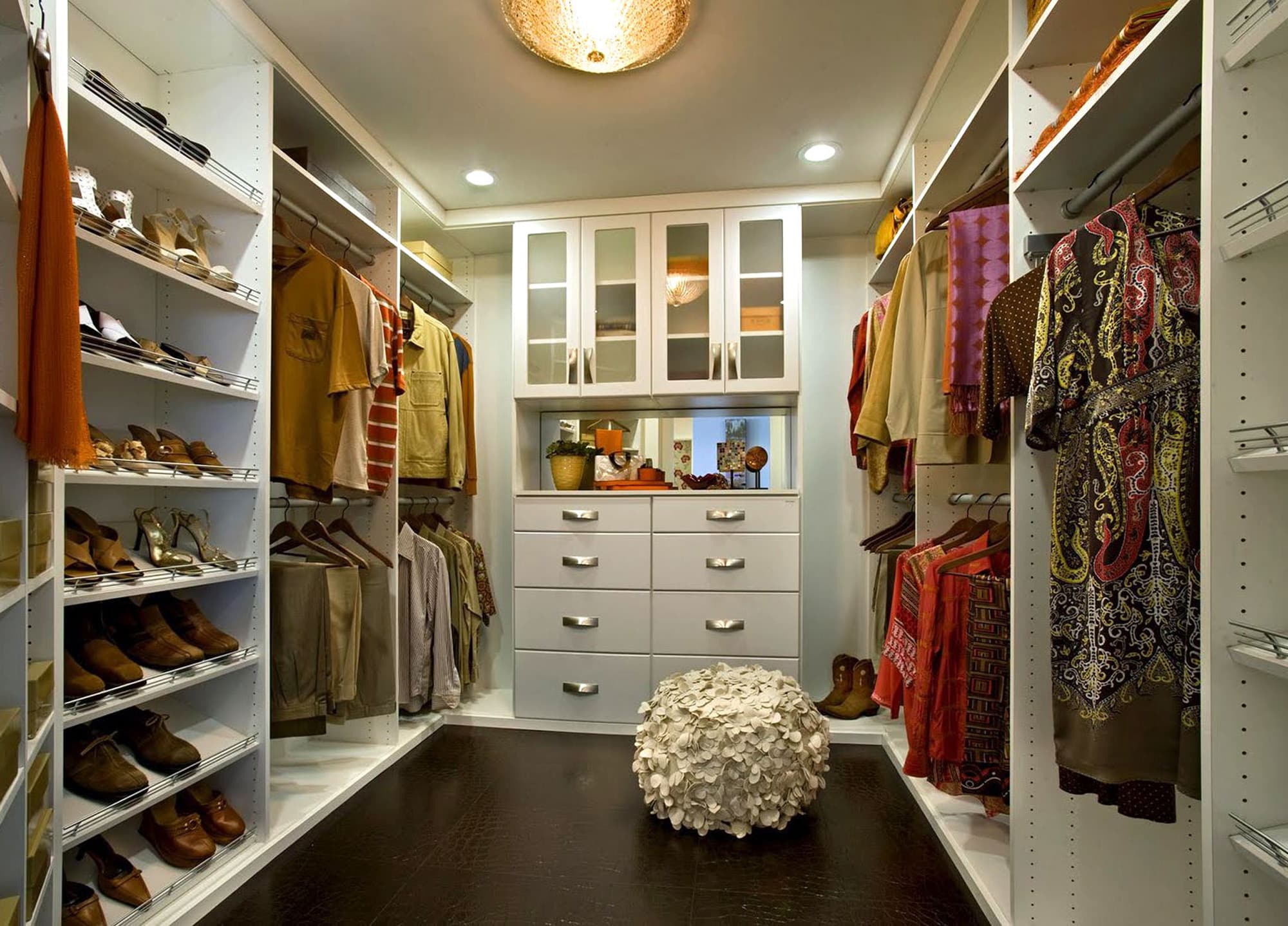 What Do You Want in a Custom Closet?
Everyone is different when it comes to how they want their closet designed. You may prefer a walk-in closet. Others may prefer ones using adjustable shoe shelves, tie racks, or drawer fronts. No matter what you envision, Ruffino Closets makes closets by design to ensure it matches your style. When you want something customized, we'll organize everything so you can envision what the closet looks like before it's done.
You may want some extra features going beyond the typical. Use of mirrors and custom lighting are two of the most popular custom features. These give opportunity to create an artistic closet space that you can keep to yourself or that you can show off to guests. Some other features you could add for artistic effect:
Glass doors
Hanging rods
Jewelry drawers
Gun racks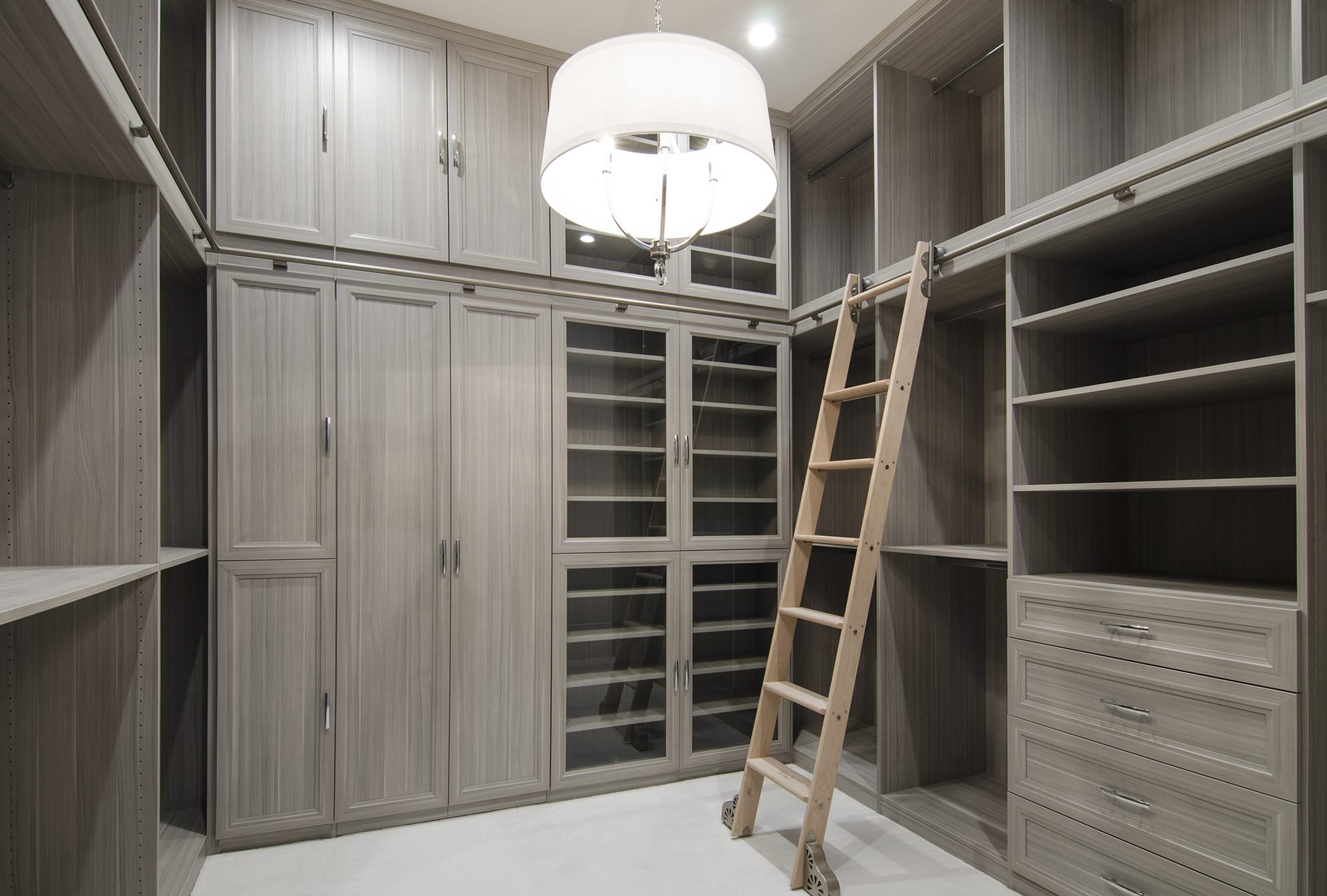 Designer Closets
Those of you who don't know where to begin on designing a new custom closet can use Ruffino Closets' designer ideas. These can give you an existing template to go on while allowing you to add or restructure other elements.
Our designer closets help utilize space in the most economical way so you avoid confusion and prevent items becoming lost in giant piles or stacks.
You can schedule a no obligation appointment with Ruffino Closets through two phone numbers. You can reach us at our Northshore location at (985) 809-7623, or our Southshore store at (504) 252-9844. Or visit our website to fill out an online order form.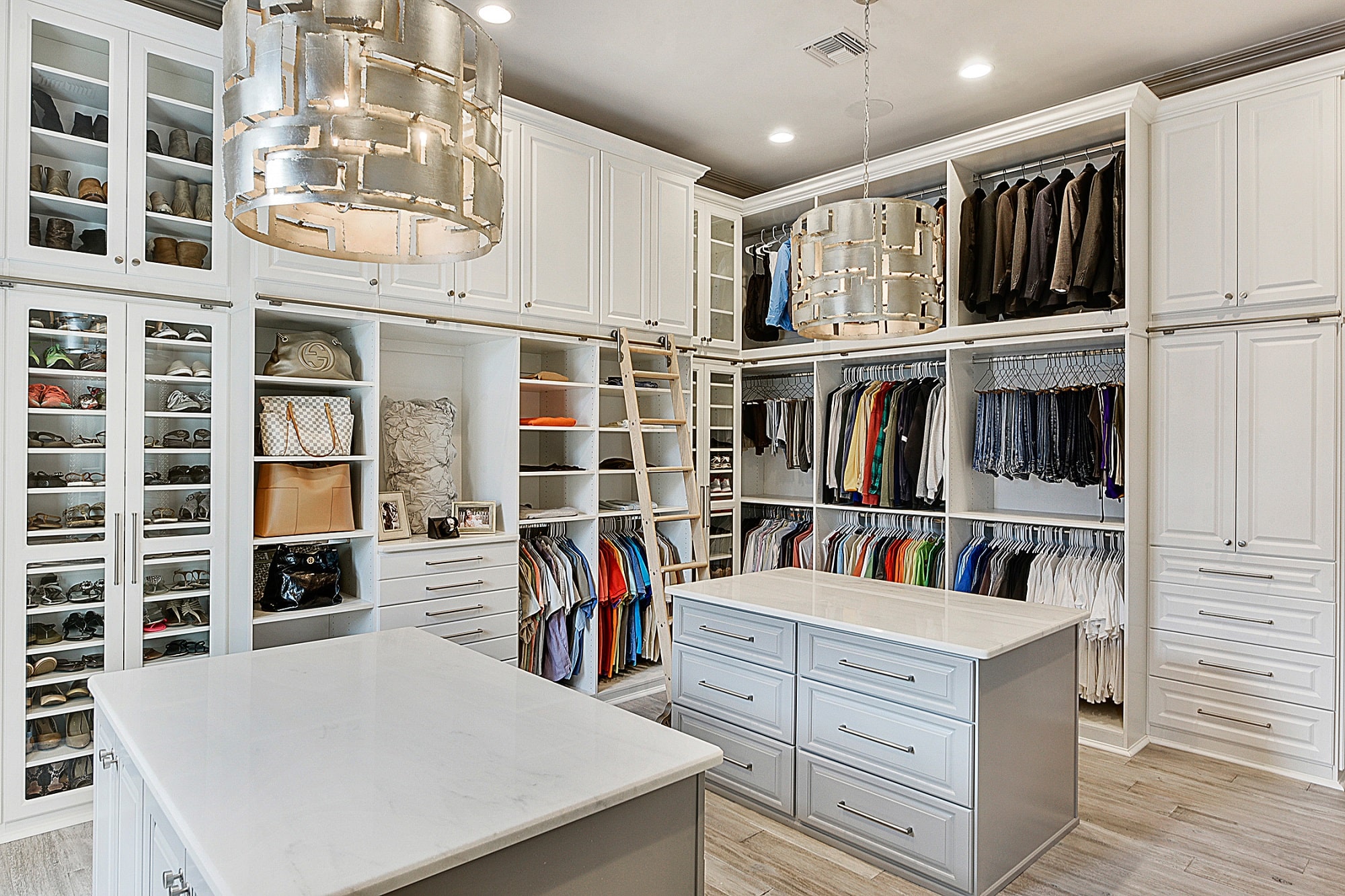 Building a Master Closet
Ruffino Closets specializes in custom closet designs, something most homeowners want when buying a house. This isn't to say you can't add a new master closet in a home you're currently buying or building.
Whether you want to revamp your old closet, or build a new closet from scratch, the possibilities are numerous. The staff at Ruffino Closets know what people want in closets, and we leave it open to letting you choose your design plan.
Statistics shows most home buyers place custom closets as one of their top ten preferred house features. Even if you're not planning to sell your home for years, a quality custom closets in Baton Rouge are an amenities that last a lifetime.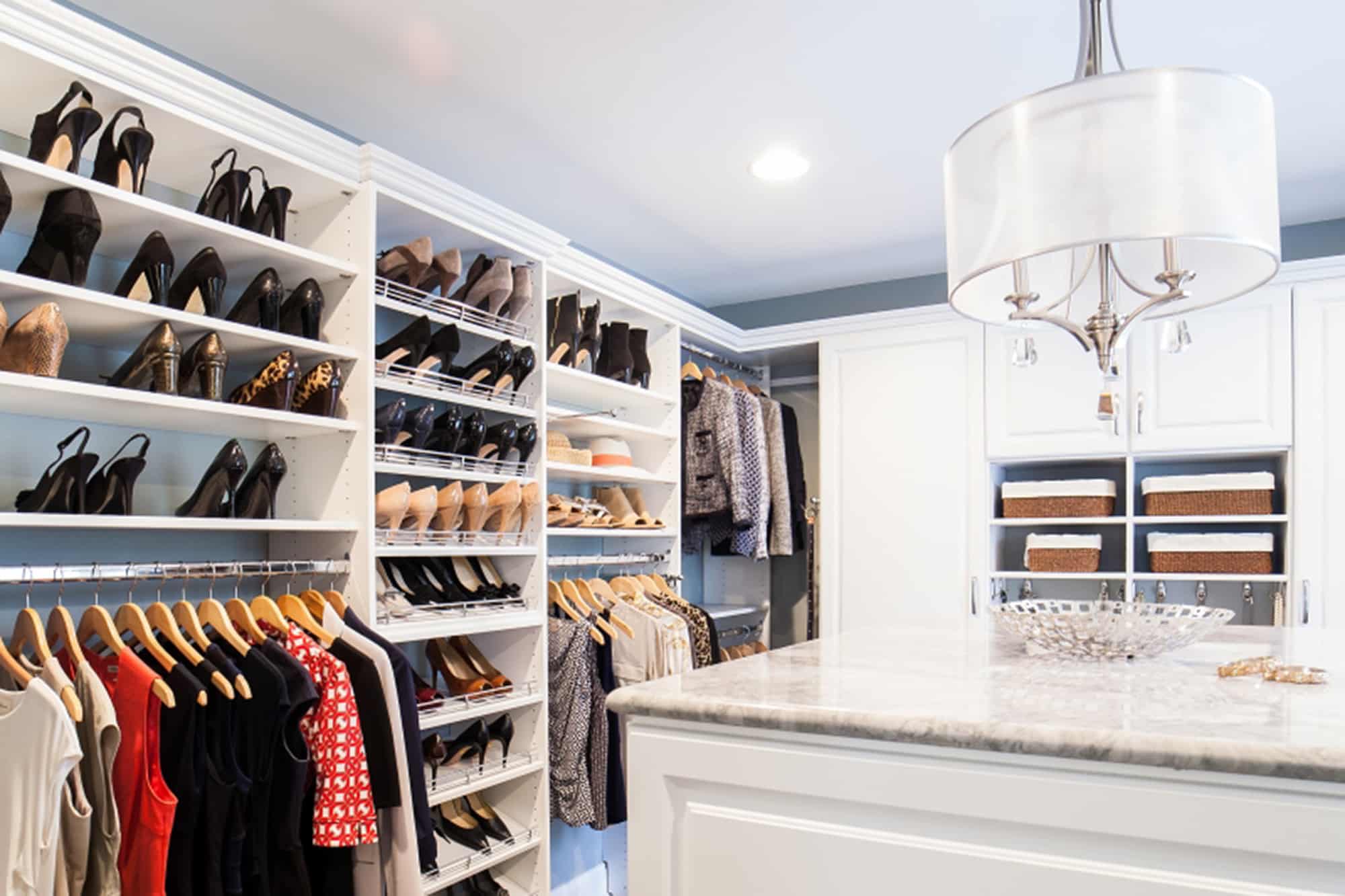 Free Estimates
How many custom closet builders in the Baton Rouge area can you find that give you a free estimate before doing the work? Not all do, but you can get one from Ruffino Closets with no obligations.
Now you can envision what you want in a closet and wait a while if you're not ready to commit. We offer a catalog of closet accessories to help you choose what methods you want for storing your personal items. We make these accessories readily available when you need them so you can make changes to your new closet at any time. The mission of the builders is to help bring everything together in your organized closet so all your items are easy to find during any time of the day. Call or submit a form to start on your custom closet in Baton Rouge today!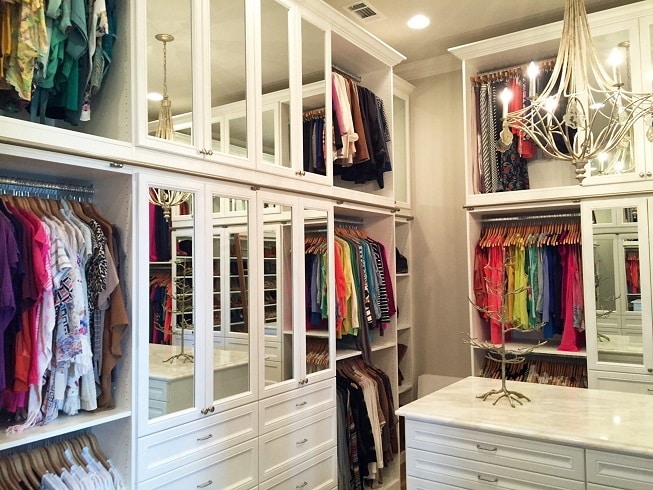 Request a Free Consultation
Our highly-personalized service is what separates us from everyone else. We offer free estimates and will even invite you to our manufacturing facility to give you a hands-on look at what materials and processes we'll be using to craft your custom-built master closet. Whether you already have a design in mind or want to collaborate with our highly-skilled craftsmen, our free consultations are a 5-star customer service experience you won't find anywhere else. Fill out this form or call us to get started.
Master Closet Photo Gallery