We begin our custom closet design process with a free in-home consultation to discover your needs.
Ruffino Custom Closets is not a national, corporate-controlled builder – we take pride in being local to Louisiana, which lets us give the custom closet design process for your new project the personalized attention it deserves. We have been providing Custom closets to New Orleans for years. Our design process has perfected the art of closet installation that is guaranteed to meet your unique needs.
You can either come by our showroom with your room dimensions and design ideas or schedule an at-home appointment by phone or online. We'll take all your ideas and storage concerns and begin designing a custom storage solution just for you. All of our consultations and estimates are free! Before soon, you'll be ready for your closet installation.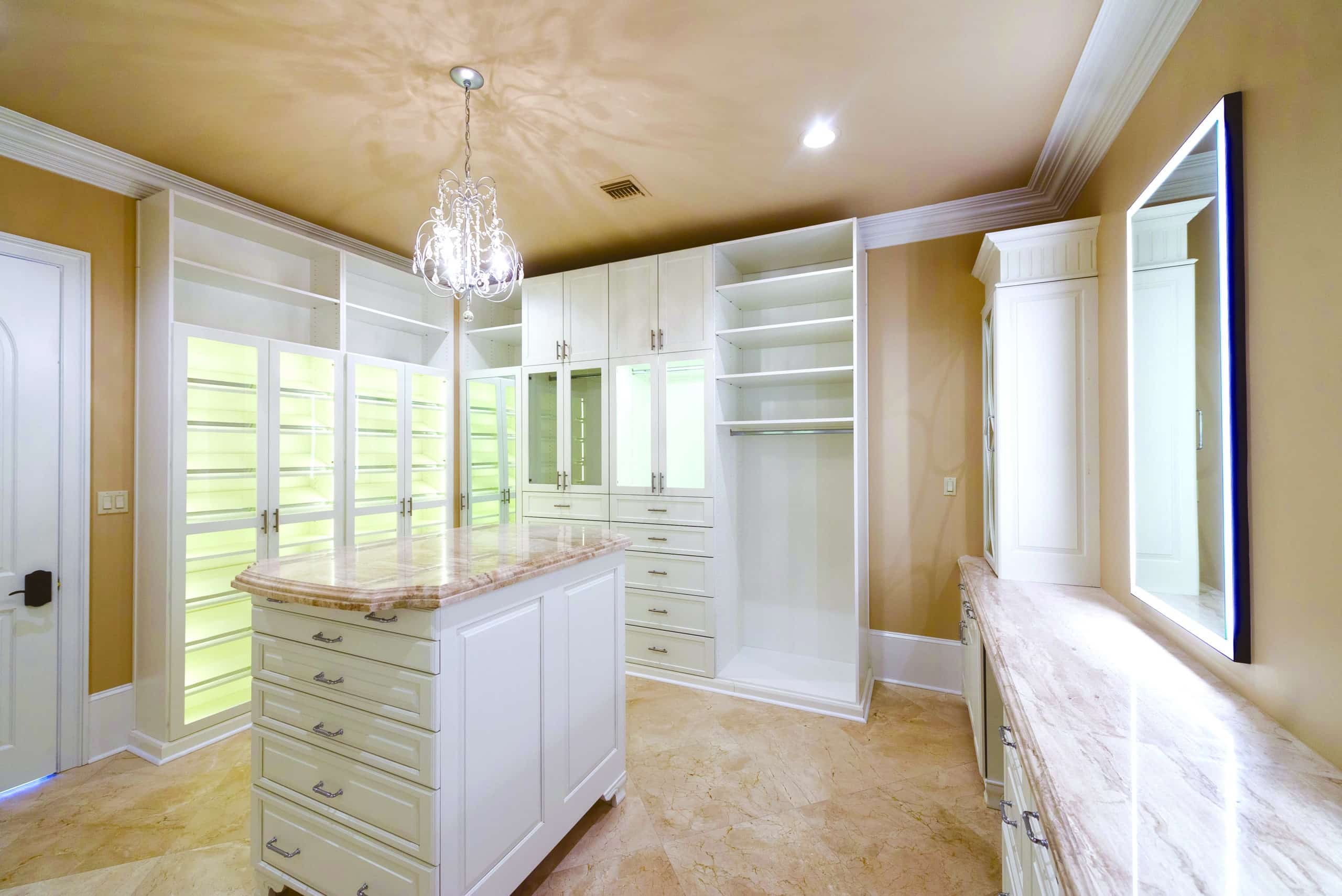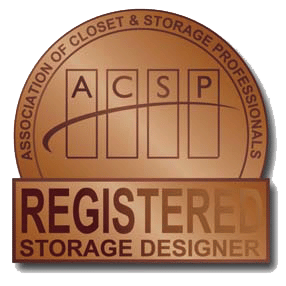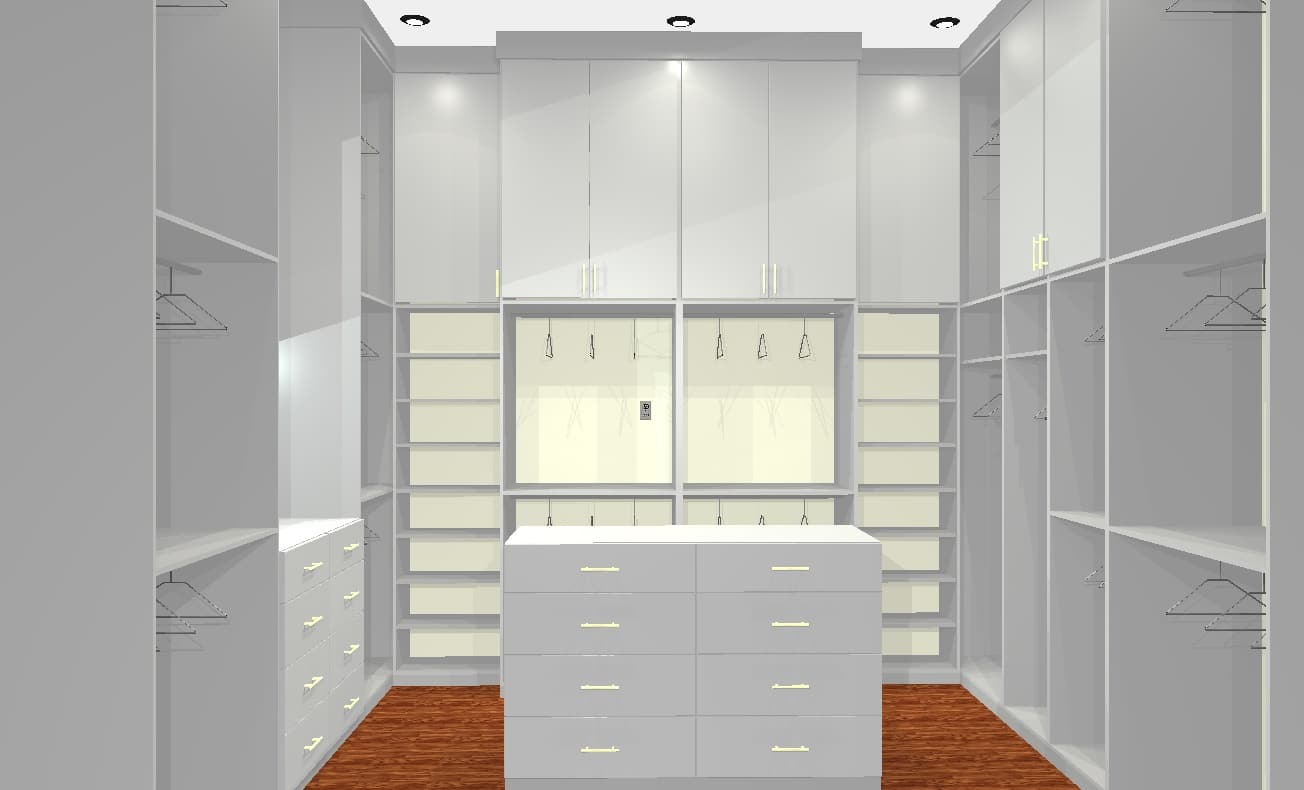 We present customized CAD designs of our vision of your dream space
Our team of custom closet designers will present you with a Computer-Aided Design (CAD) from which you can make your changes to arrive at your tailor-made storage solution.
Choose your colors, materials, and accessories as we offer our years of experience to help guide you through the process. Options. Advice. Quality. We give you all three every time.
Once we've decided on your design, materials, and location of your new storage project, you tell us when to get to work.
We specialize in having your new build ready for closet installation on time and on budget!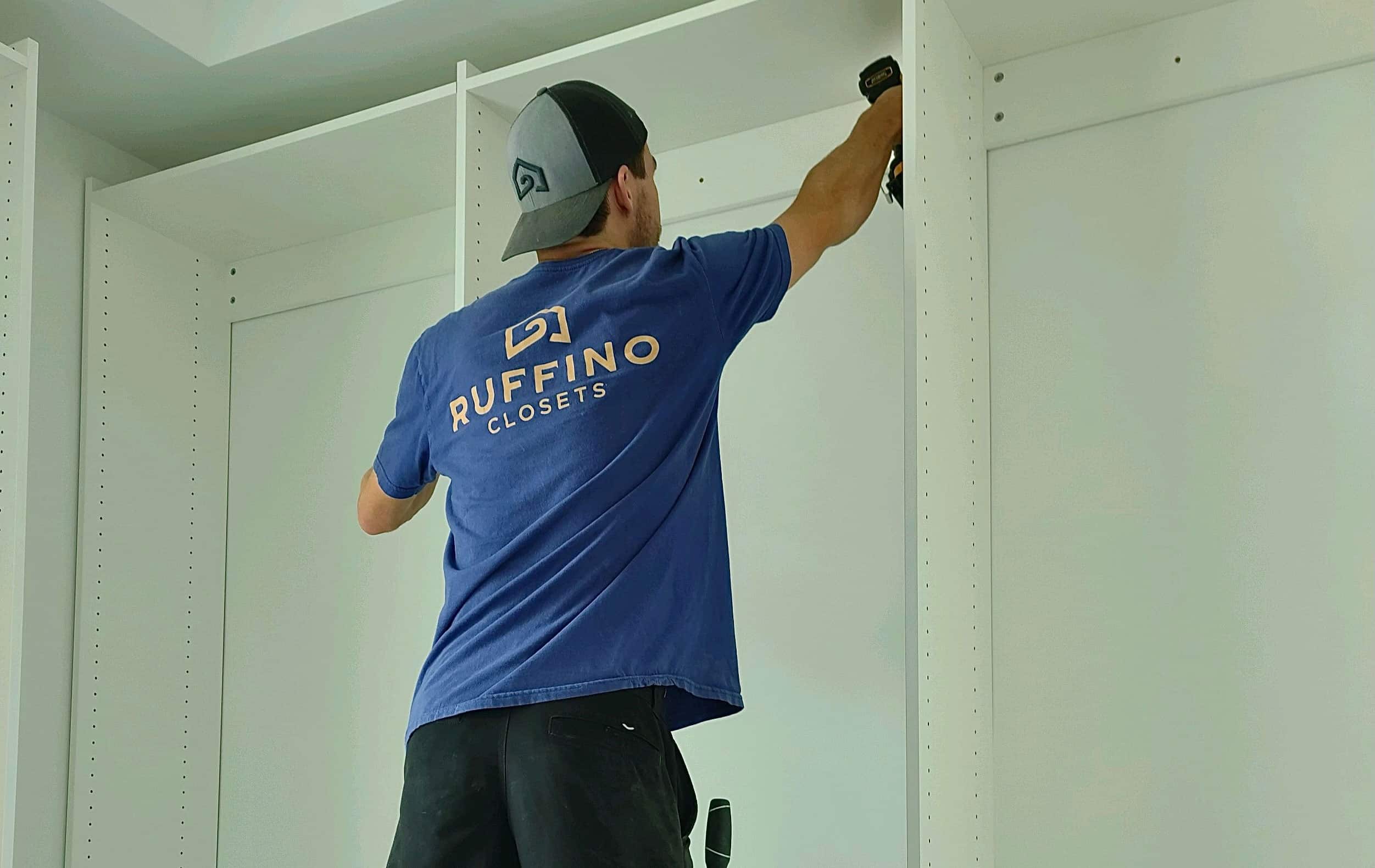 If you're reading this, then you've probably got some ideas on adding some custom-built storage to your home. Whether you want to renovate your closets or add custom storage cabinets in your home, we'll give you a free estimate on any new storage project. Fill out this form to get in touch with us quick and easy. Start your custom closet design now!