Custom Storage Solutions in Louisiana
When buying a house, you will find that not all of the areas have been created equal. Sometimes you will find more items than space. Unfortunately, without enough storage space, your home will look cluttered. If you live in New Orleans, Mandeville and other areas in Louisiana and have this problem, our custom storage solutions can help you.
Adding Storage Space Efficiently
Ruffino Custom Closets offers a range of storage services. We can turn any corner or part of your home into a storage area without sacrificing the initial function of the space. Pantries, for instance, are essential to the kitchen and therefore, we recommend utilizing the space that you have efficiently. We can add a custom pantry to help put your clutter in order. We can use pull-out shelves as they work wonders for items lower to the ground, as well as for boxes and cans. Adjustable shelving systems can play a big part in custom storage, too.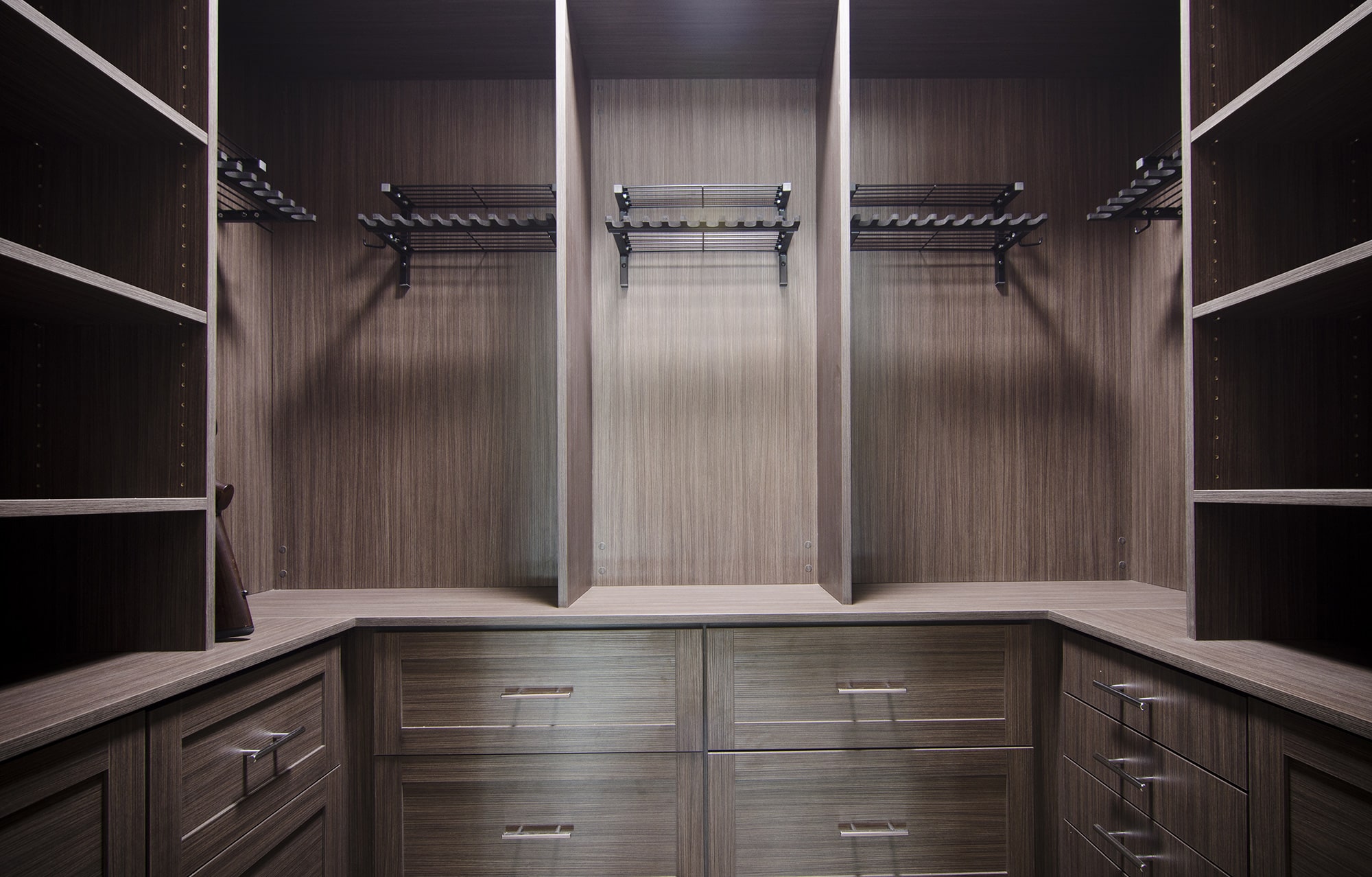 Manufacturing Quality Custom Products
At our own manufacturing facility, we make products customizable to the needs of a particular client. We have dividers, cubbies, pull-out baskets, and shelves, which will all provide the necessary space for your specific storage needs. These primary storage items lay the framework for an effortlessly systematic space. More importantly, our products have won a number of awards for their durability and innovation, so expect that every item we deliver is of high quality.
Delivering Top-notch Customer Service
Our clients are always on top of our priority. We understand your need for storage space and we can recommend designs that will benefit your home, but we do not start designing or installing products without knowing your requirements first. We see to it that our team delivers prompt service at all times. After all, we want you to enjoy the additional storage spaces in your home immediately.
Whatever you need for storage and functionality, we can help you achieve that goal. Ruffino Custom Closets is not your ordinary Louisiana custom storage service provider. We will turn your dream closets, pantries, and other storage spaces into a reality. Imagine the possibilities and get creative with us.
Let us help organize and customize your entire home! We also offer the best quality custom closets in New Orleans!
Request a Free Consultation
Our highly-personalized service is what separates us from everyone else. We offer free estimates and will even invite you to our manufacturing facility to give you a hands-on look at what materials and processes we'll be using to craft your custom storage project. Whether you already have a design in mind or want to collaborate with our highly-skilled craftsmen, our free consultations are a 5-star customer service experience you won't find anywhere else. Fill out this form or call us to get started.
Custom Storage Photo Gallery