THE HIGHEST-QUALITY DESIGNS
From master closets and custom cabinets, to gun safes and garage storage, we're Louisiana's premiere custom closet and storage builder.
Request an Estimate
DESIGNED WITH YOU IN MIND
We make customers for life. Our personal approach to designing custom closets and storage will make you feel like family.
Our Design Process
A Reputation Louisiana Trusts
Reputation is the most important factor when choosing a builder. We're Louisiana locals with Louisiana values – our clients are our number one priority!
Read Our Reviews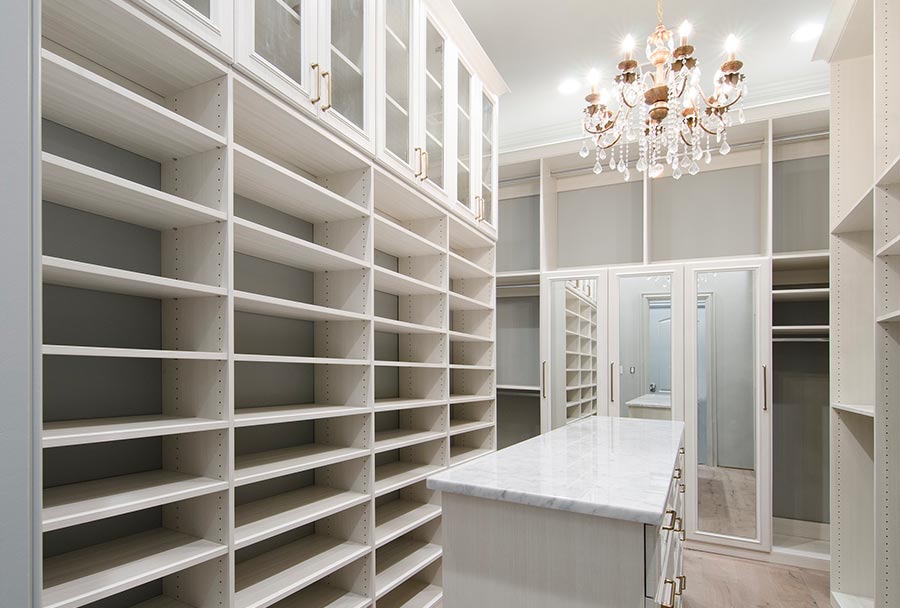 MASTER CLOSETS
Organized custom closets are among the top ten things people look for when purchasing a new home. So whether you plan on staying in your home for one year or for 50 years, a master closet from Ruffino Custom Closets adds value and personalized style to your home.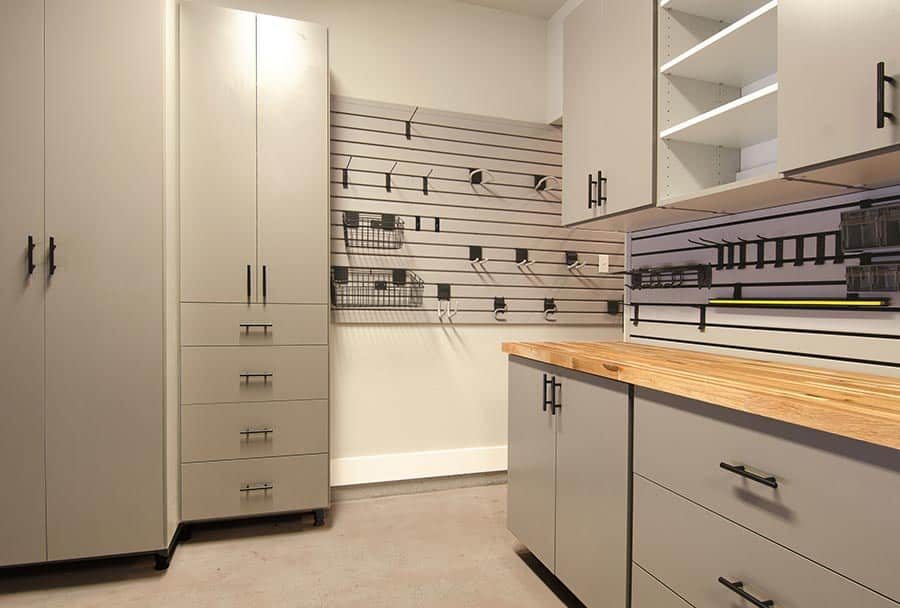 GARAGE STORAGE
No matter what size your garage is, we have a storage solution for you. We can turn your garage into something that you can't wait to come home to. After all, many possibilities can come out of the custom garage cabinets: an extra room, a storage area, or even a workshop.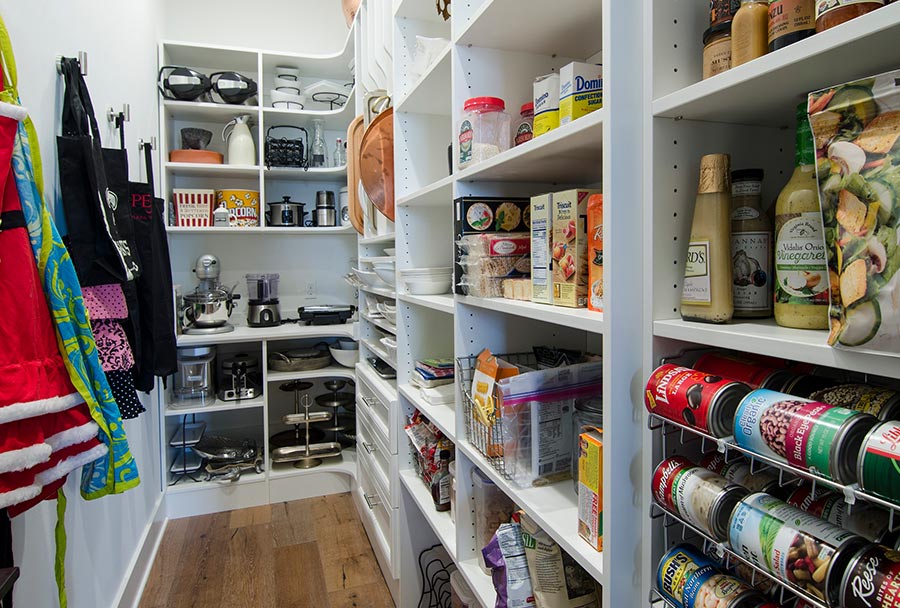 CUSTOM STORAGE
We can turn any corner or part of your home into custom storage solutions without sacrificing the initial function of the space. Pantries, for instance, are essential to the kitchen and therefore, we recommend utilizing the space that you have efficiently.
REQUEST A CONSULTATION
Our highly-personalized consultations are what we're known for. Whether you're ready to build or just brainstorming ideas, we'll guide you through all of your options – from design to construction – for your new custom closets!
Get Started
Customer Reviews
See what your friends and neighbors are saying about us!
I have been referring my clients and contractors to utilize the services of Christian at Ruffino Custom Closets for many years and have always been very satisfied with the product and end results. It was not until I experienced the professionalism, expertise, and level of detail first-hand when designing the closets for my own personal…
I have had the pleasure of working directly with Ruffino Custom Closets over the past seven years and consider them to be a valuable asset to our team. Time and time again, I have seen impressive work by Christian and always with impeccable results. After completing hundreds of thousand of dollars worth of closet systems,…
Our company has been working with Christian for 15+ years. He is very professional with our custom home clients and helps them with the design aspect to get the very best use of space and storage. He is timely on installs and coordination with us during construction.
We have been doing business with Christian for over five years, and he has been everything that I look for in a subcontractor. Not only does Ruffino Custom Closets do very nice work, but they do it in a timely fashion. They go to great lengths to ensure that everyone is satisfied with the finished…
Ruffino Custom Closets recently completed a project for me at my personal residence. With Christian's design and the great team at Ruffino's, my project came together exactly the way I had imagined. I would recommend Christian and the team at Ruffino Custom Closets to anyone.
Designed With You In Mind
When it comes to custom closets, Ruffino Custom Closets are the craftsmen to call. Ruffino has been producing custom made closets for Louisiana residents for a long time, and have earned a reputation that Louisiana trusts. Our custom closet units are made to last, delivering top quality and individual style untouched by our competition. At Ruffino, we build more than just closet units; we build relationships, and we make customers for life. Our personal approach to designing storage and custom closets in New Orleans will make you feel like family. Because we are a local Louisiana business and not a corporation, we have the freedom to give you the personal, one on one attention you deserve, so that your project is truly made to meet your individual needs, both now and in the future.
As a registered member of the Association of Closet and Storage Professionals (ACSP), we adhere to industry standards and best practices, so that you are assured of receiving the best available in both craftsmanship and customer service when you hire our firm to design your Louisiana custom closets. Using the latest technology available, we design custom made closets for all kinds of spaces, no matter the dimensions. This means our customers get closet units that are perfect for their storage needs, and make the most out of their available space.
If you are in the market for custom made closets, we are here to make your storage dreams come true! Stop by our showroom with your specific room dimensions and all your design ideas, or schedule an appointment by phone at our Northshore location (985) 809-7623, Southshore location (504) 252-9844, or take advantage of our convenient online order form. We will take all your ideas, storage requirements, and any concerns you may have, and begin designing a custom storage solution just for you. Our consultations and estimates are all free, and carry with them no obligation. We look forward to assisting you with all your storage needs. Ruffino Custom Closets — providing Louisiana custom closets in Baton Rouge, New Orleans, Covington, Hammond, Mandeville, and all of south Louisiana. We can help organize and customize your entire home! Check out our custom storage solutions and custom garages in New Orleans
A MESSAGE FROM THE OWNERS
There are a lot of builders out there today, each with their own experience and reputation. Our #1 goal is to provide you with a more personal, tailored design and building process that is completely different from anything you'll get anywhere else.
Read More