Closet Makeover New Orleans LA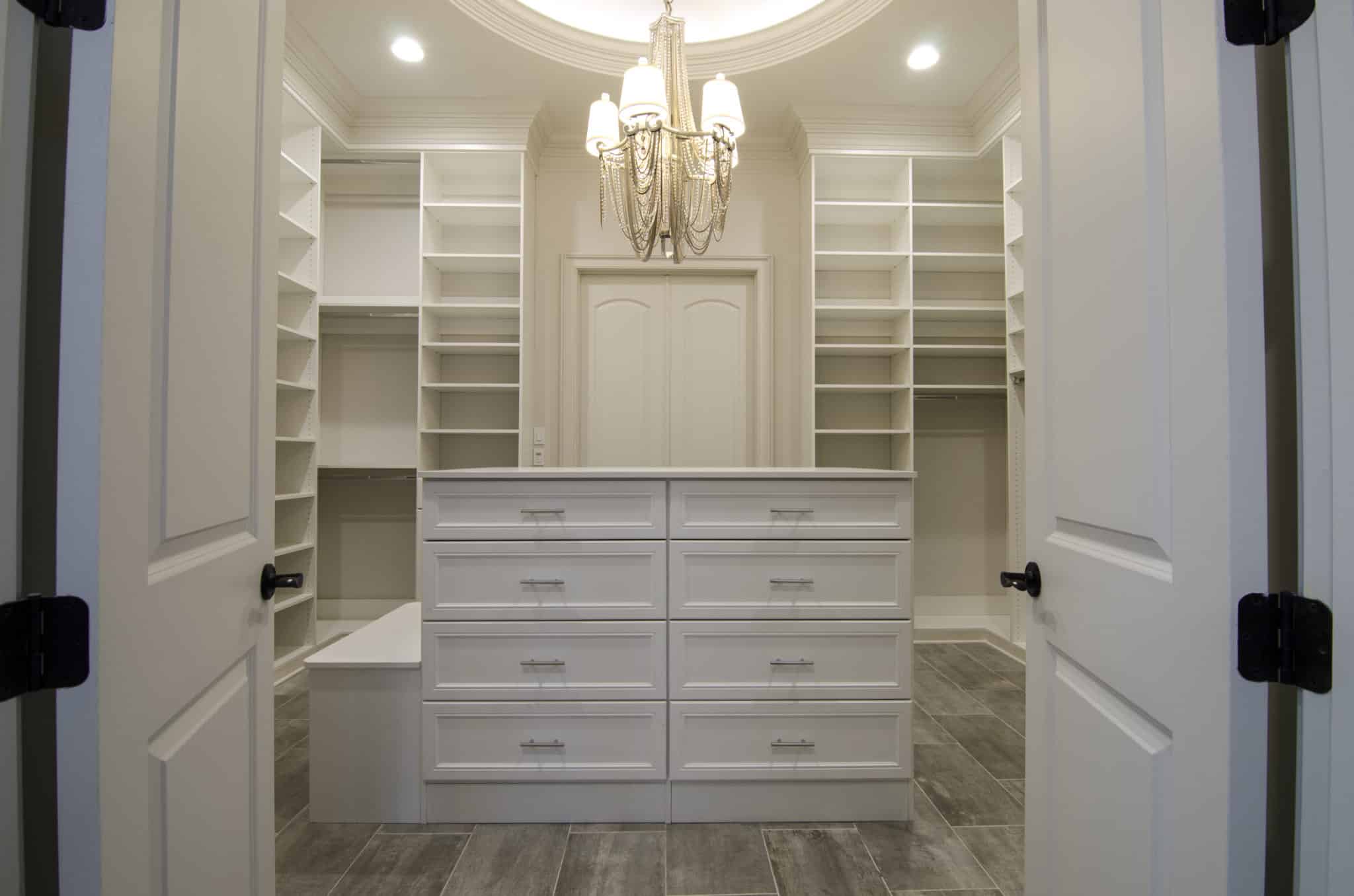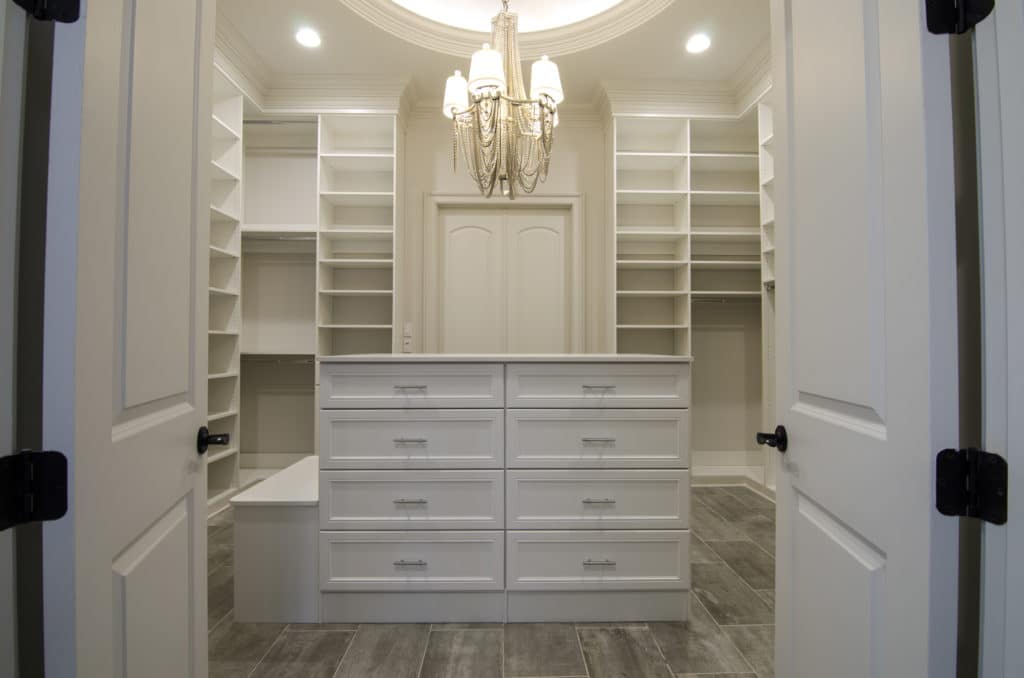 A Closet Makeover Can Beautify Your New Orleans, LA, Home
Whether you've just bought a new home with a less-than-stellar closet or have been dreaming of renovating the closet in your current home for years, Ruffino Closets is the contractor to turn to. We can help improve your closet's functionality and look with a closet makeover. We have more than 15 years of experience serving New Orleans, Louisiana, homeowners, and we would be delighted to bring your vision for your closet makeover to life.
What Ruffino Closets Offers
Our team welcomes out-of-the-box design ideas that other contractors aren't willing to tackle. We're dedicated to delivering exactly what you want out of your new closet and ensuring you're 100% satisfied with your closet makeover. We promise:
High-quality materials – Your walk-in closet makeover will be fabricated from the highest-quality materials in the industry, including melamine, which is durable and comes in a variety of colors and styles.
A cutting-edge closet system – We don't install track-based systems as part of our custom closet redesigns. Instead, our experts use a European-style cleat system, which leads to an overall stronger closet system.
White-glove service – When we're in your home, we will be respectful and leave no mess behind.
During your friendly in-home consultation, we'll listen to your closet makeover ideas and offer our own to design the closet of your dreams. We'll present a 3D rendering of your new closet with features like shelving, shoe, racks, hooks, mirrors, and more that will leave you eager to get started.
Our specialists will then measure your space so that we know exactly what we need to install your new closet and accessories. Then, we'll schedule a time and date to perform the closet makeover.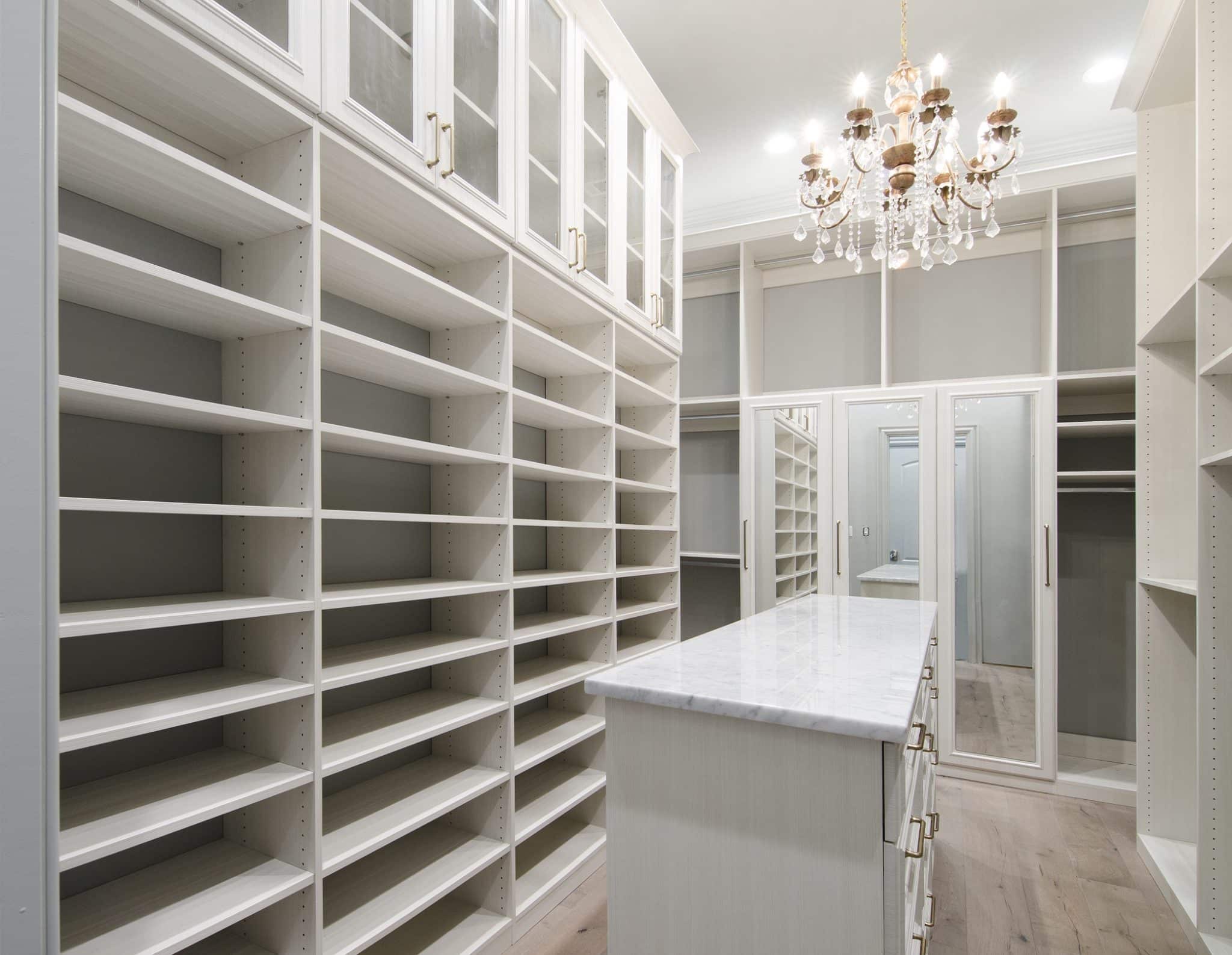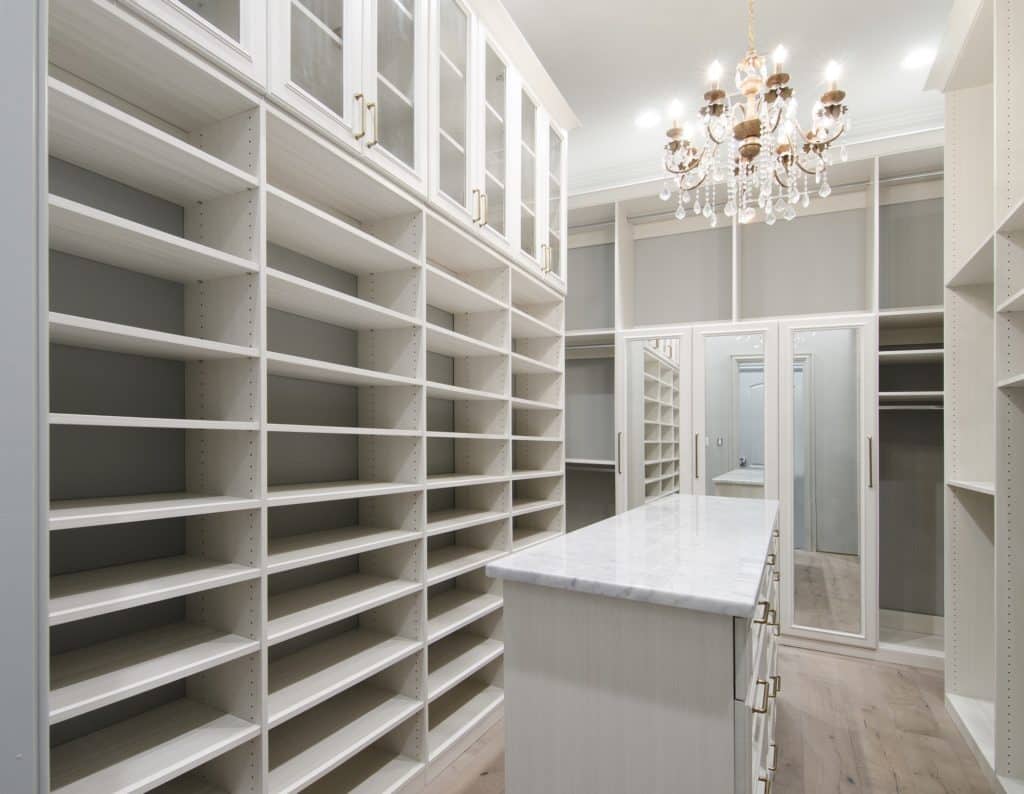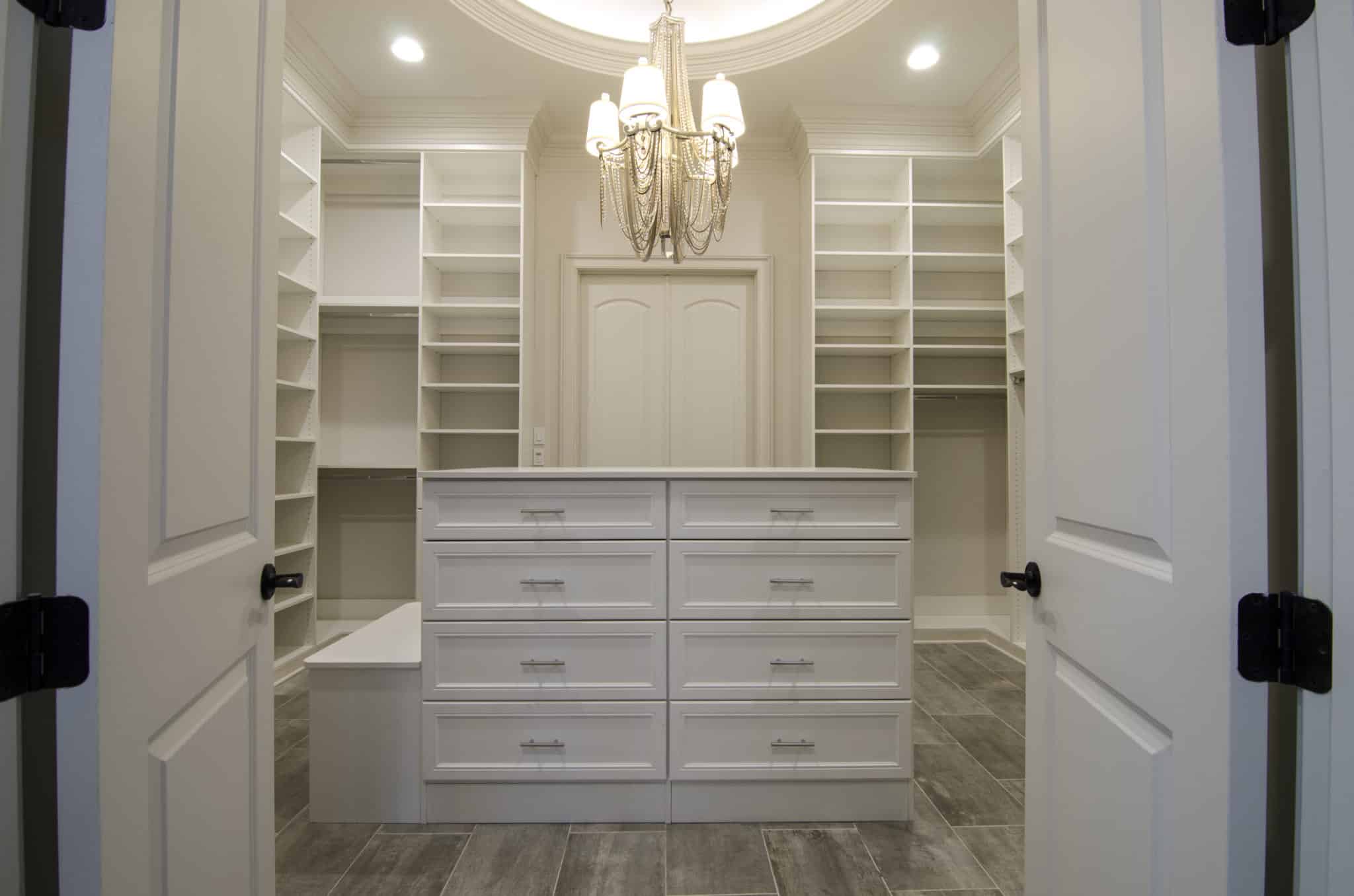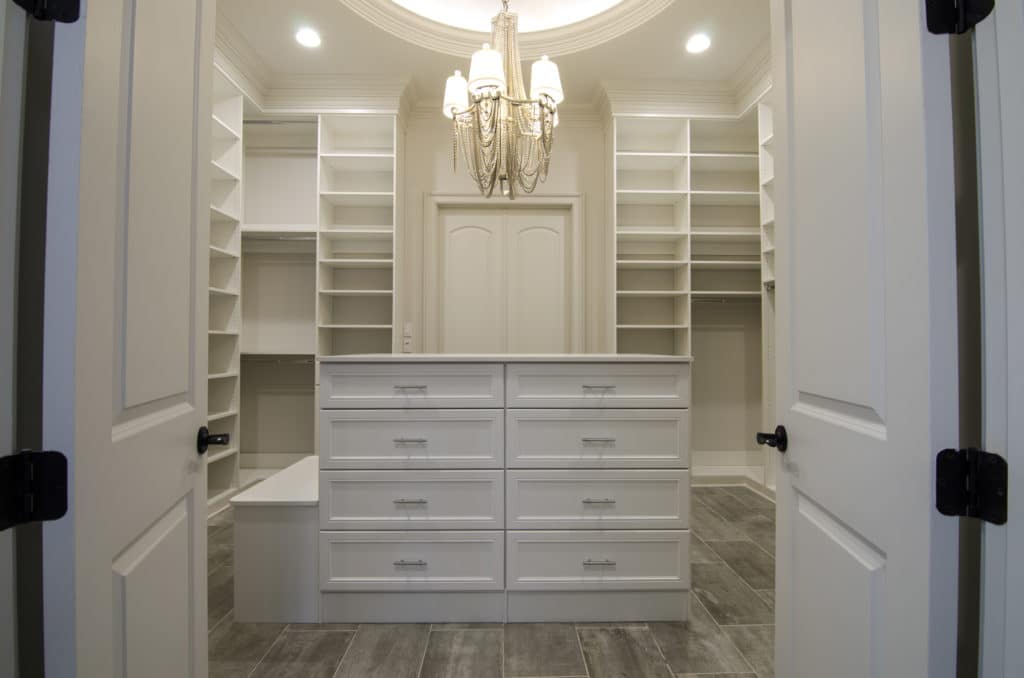 Contact Us for an Expert Closet Makeover
Ruffino Closets is a reliable source for top-notch closet makeovers in New Orleans, LA. What will your new closet look like? We're just as excited as you to get started! Contact us today to set up your design consultation. Ask about our limited lifetime warranty when you call!
REQUEST A FREE CONSULTATION
Our highly-personalized service is what separates us from everyone else. We offer free estimates and will even invite you to our manufacturing facility to give you a hands-on look at what materials and processes we'll be using to craft your custom-built master closet. Whether you already have a design in mind or want to collaborate with our highly-skilled craftsmen, our free consultations are a 5-star customer service experience you won't find anywhere else. Fill out this form or call us to get started.